Clarins Beauty Routine Must Haves
Live Beautifully
Clarins is a household name; not only is it distributed in 150 countries around the world, it is also the best selling beauty brand in Europe. Keep reading to learn more about the beauty routine must have Clarins products available instore today! And with our Clarins Free Gift on, now is the perfect time to refill your makeup bag.
Clarins
Instant Eye Make-up Remover
UK £21 | JSY £18.40
If you wear makeup every day, you already know that a thorough cleansing routine is a must! The Clarins Instant Eye Make-Up Remover features a comfortable and rich formula, suitable for all skin types. Additionally, it contains chamomile, which offers anti-inflammatory, antioxidant and soothing properties to the sensitive eye contour area.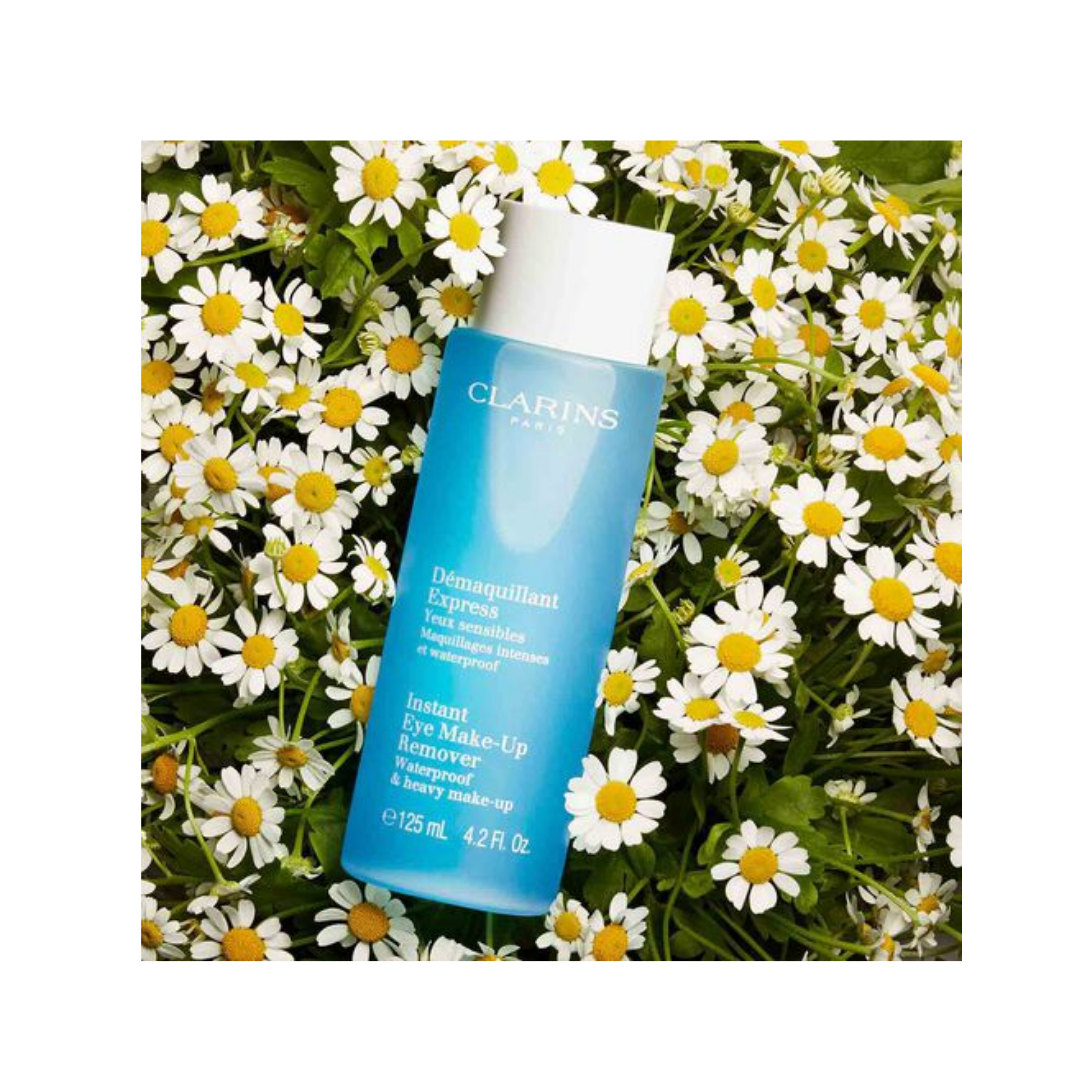 Clarins
Body smoothing Moisture Milk
UK £42 | JSY £36.75
Formulated with a light, melt-in texture that glides effortlessly on the skin, this body lotion delivers both hydration and comfort with each application. Shea butter and aloe vera, two natural ingredients known for their hydrating and soothing properties, instantly soften and restore the appearance of the skin. As a result, they leave it silky-soft to the touch.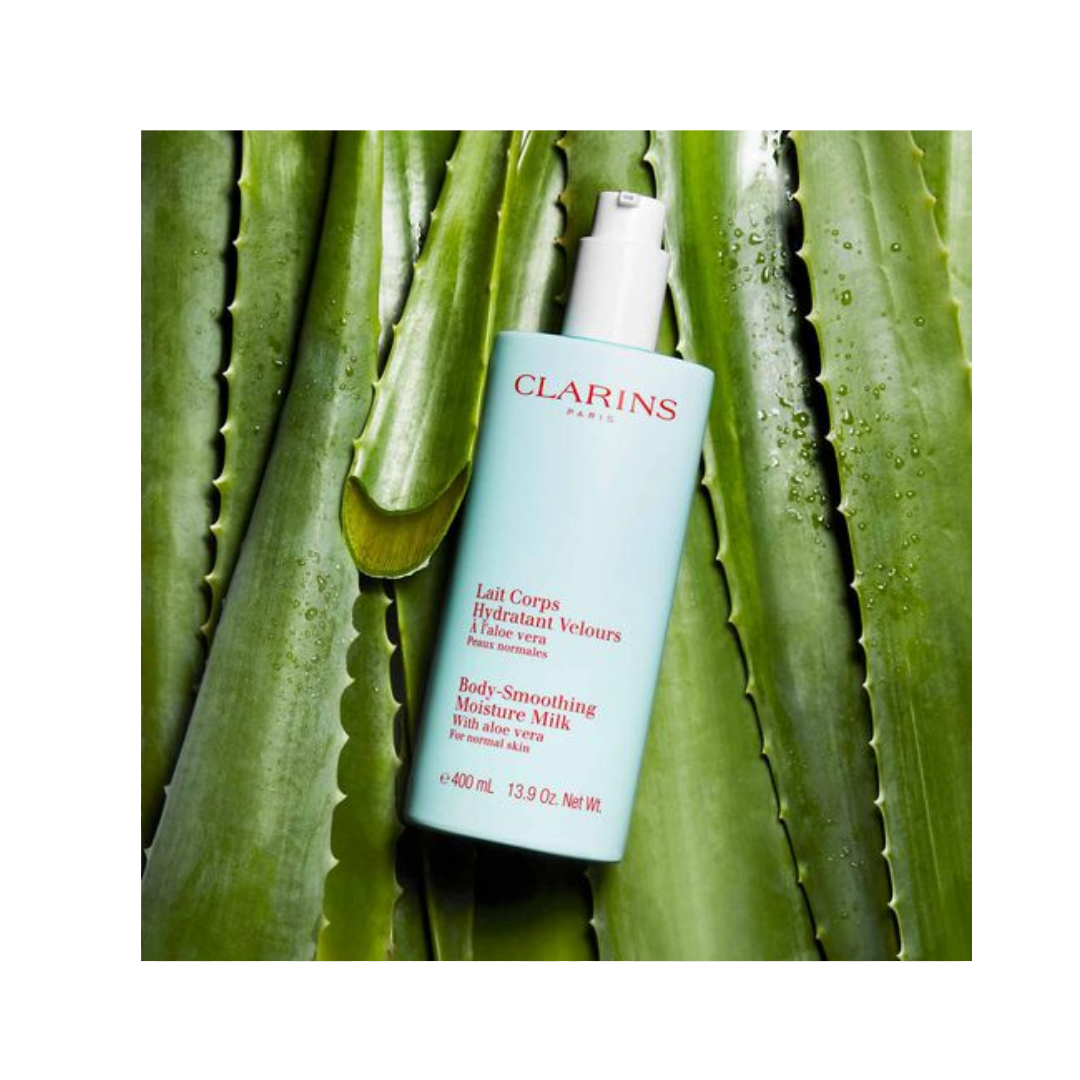 Clarins
Tonic Treatment Oil
UK £40 | JSY £35
Ideal for relaxing and toning massages, this oil is also ideal for the treatment of stretch marks, making it a favourite of women of all ages. It envelops the body in the reassuring fragrance of natural botanicals, promoting a feeling of universal well-being that speaks to both body and mind.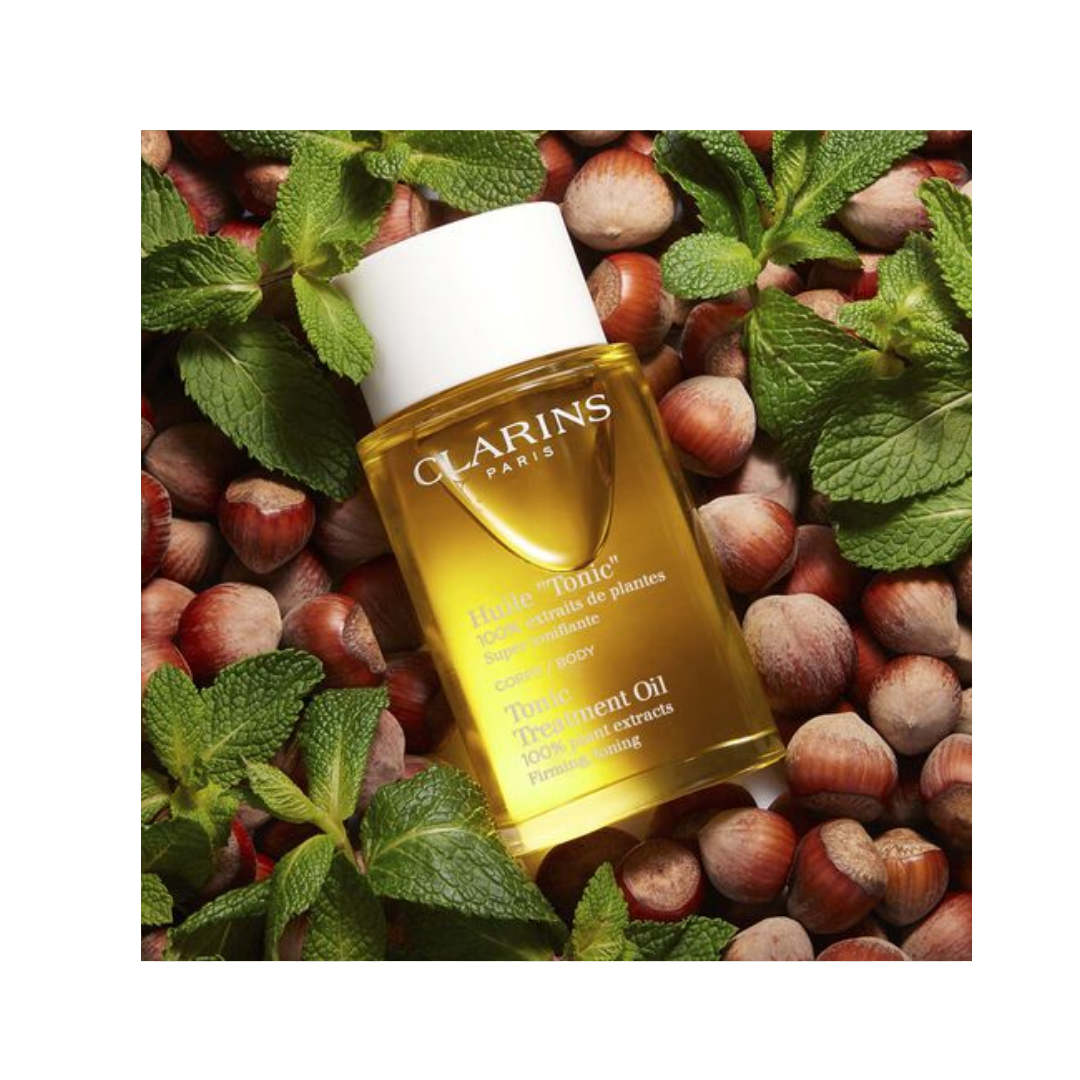 Clarins
Double Serum, 100ML
UK £78 | JSY £68.25
The iconic Clarins Double Serum is a dual serum that replenishes the skin with moisture while repairing visible signs of aging. It has a unique texture that offers fresh hydration with the water phase, as well as enduring comfort with the oil phase.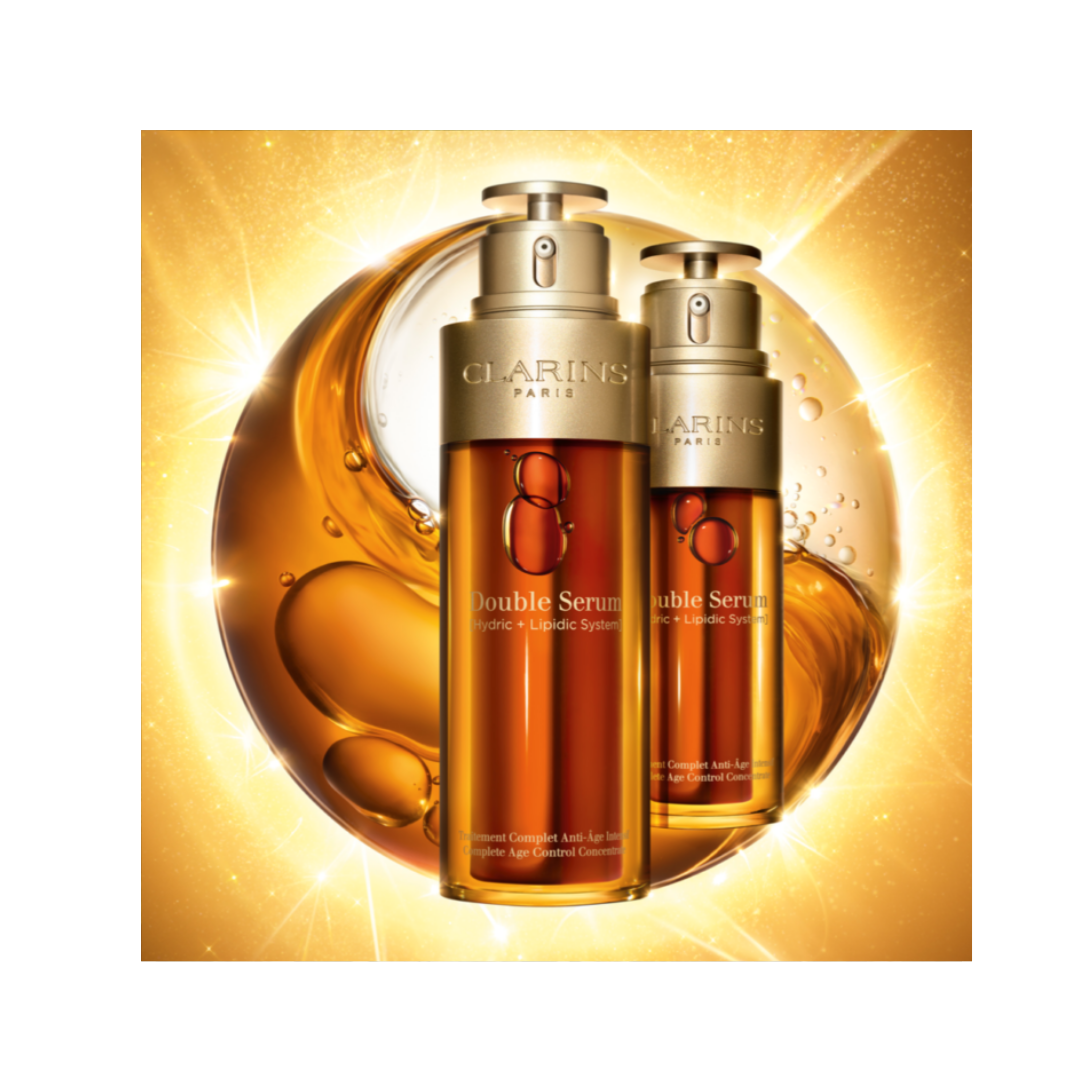 Clarins
Super Restorative Day Replenishing Cream
UK £75  | JSY £65.65
With a nourishing texture that instantly replenishes the skin, this daily treatment is one of the best Clarins products to respond to the specific needs of skin transformed by hormonal changes. The formula blends powerful actives, such as harungana to redensify the skin and prevent sagging, and hyaluronic acid to intensely hydrate and protect the skin. Day after day, the skin is more luminous, the appearance of both wrinkles and dark spots is reduced and the skin looks firmer.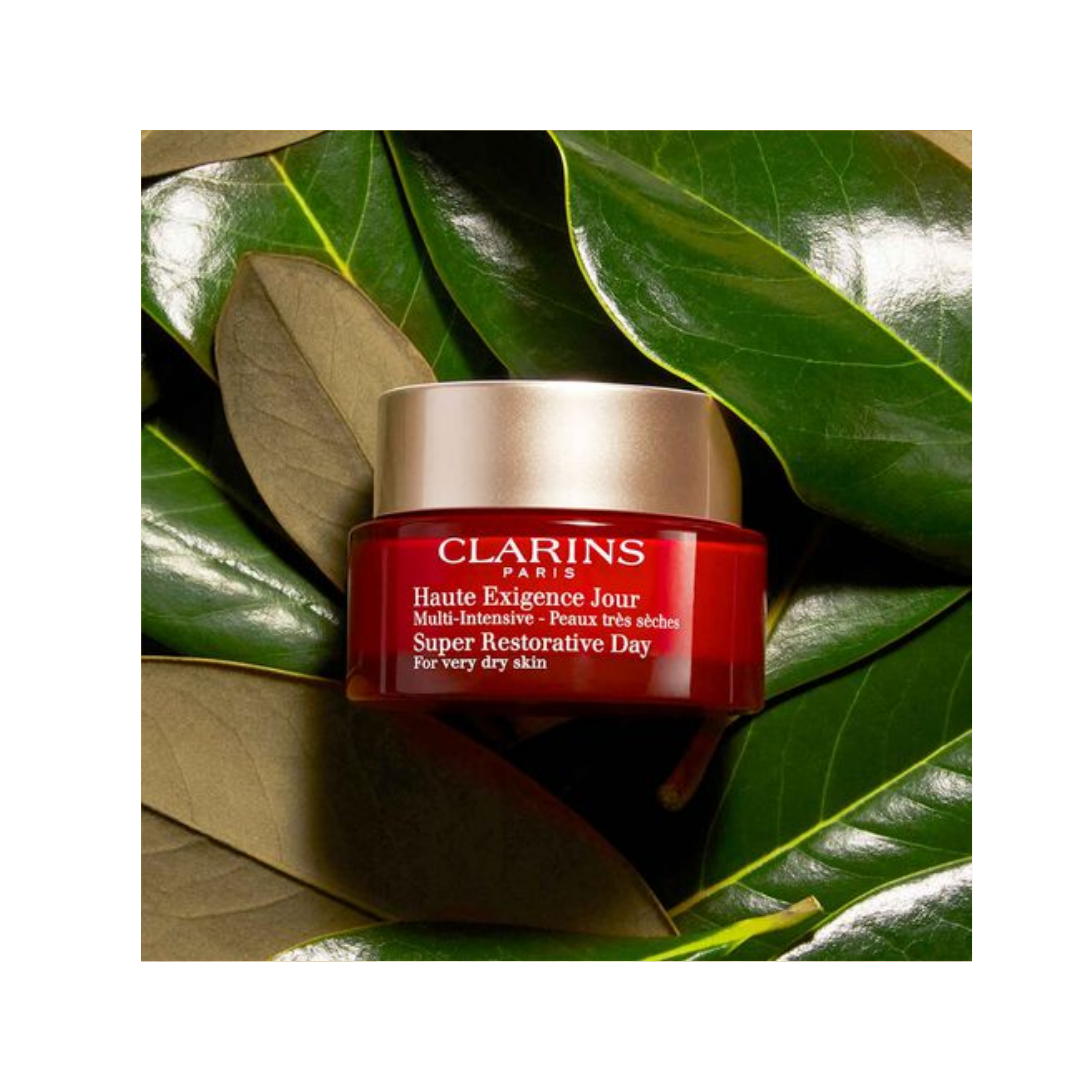 Clarins
Re-Charge Relaxing Sleep Mask 
UK £24 | JSY £19.20
Before you hit the hay, apply RE-CHARGE to just-cleansed skin, massaging evenly across your face and neck. Leaving no sticky residue and sinking straight into thirsty skin, our first intensive overnight mask gets to work to drench, quench and give your complexion the ultimate boost.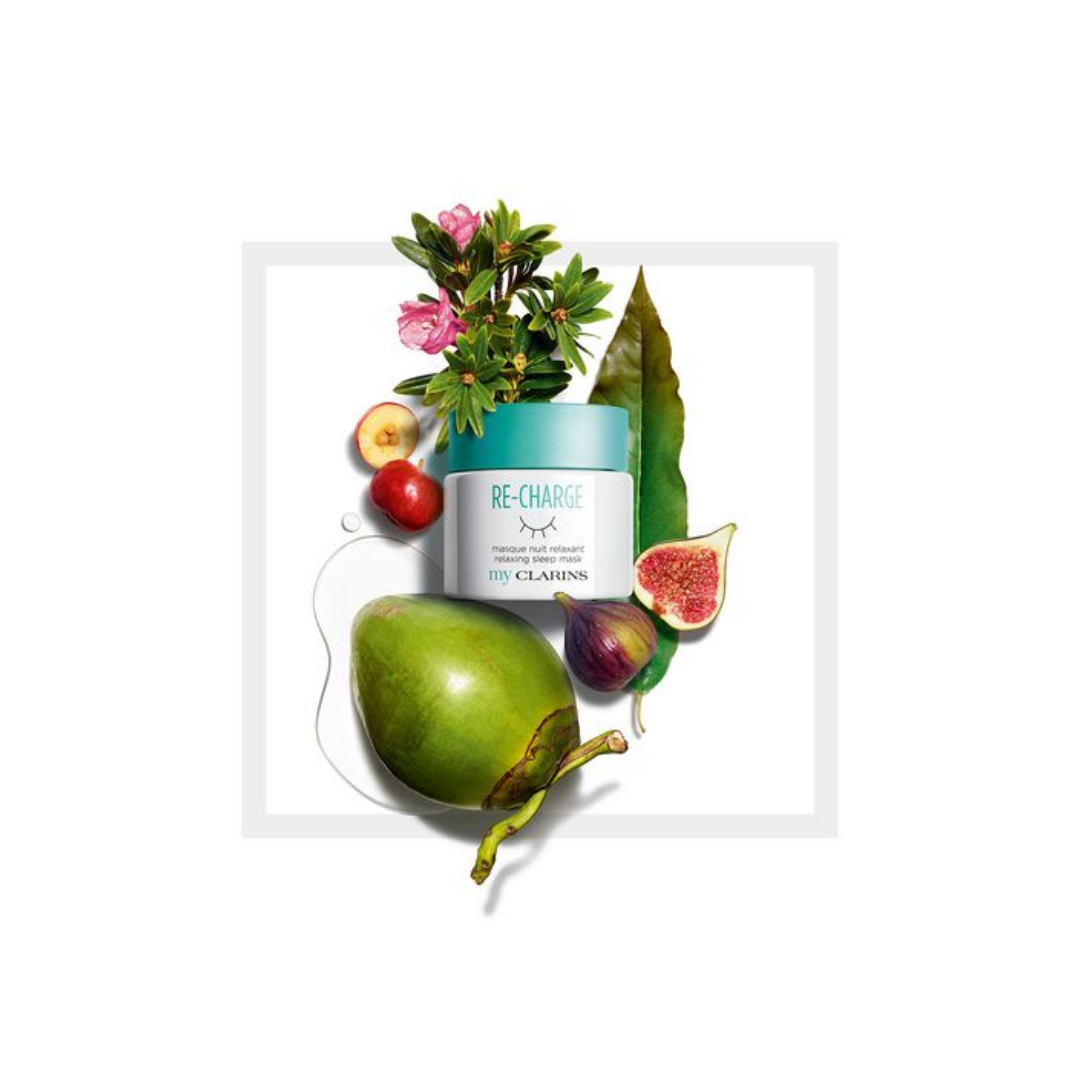 Clarins Free Gift
Now you can receive 𝟑 𝐟𝐫𝐞𝐞 𝐛𝐞𝐚𝐮𝐭𝐲 𝐭𝐫𝐞𝐚𝐭𝐬 when you buy 2 recommended 𝐂𝐥𝐚𝐫𝐢𝐧𝐬 products with us. It's the perfect time to pick up all your beauty essentials.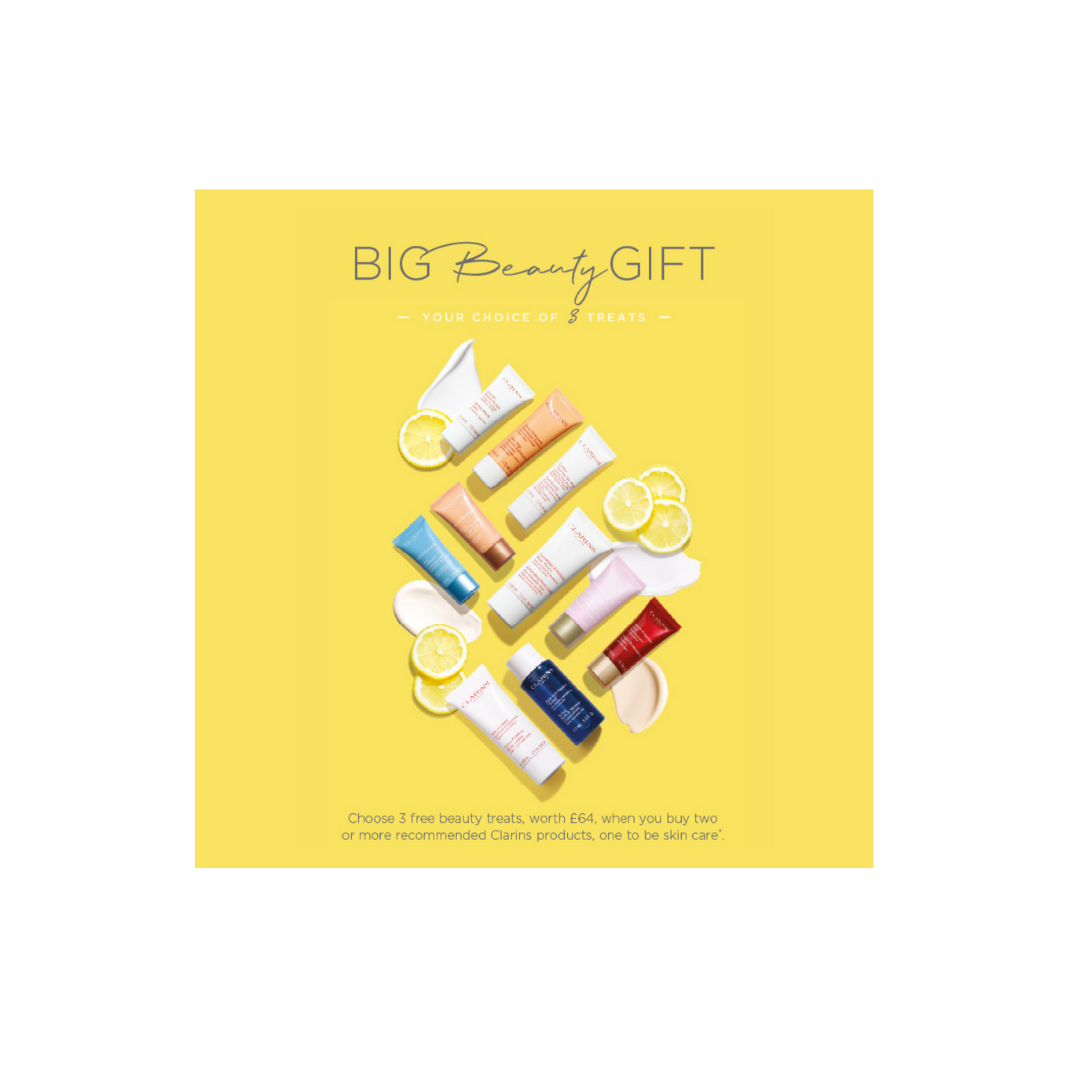 SHOP FROM HOME
HOME DELIVERY AVAILABLE
Click here to contact our Personal Shopping Team for Home Delivery.
If you are unable to make it into store, you can contact our team to order for delivery direct to your front door. (Jersey residents only) DELIVERY IS FREE for orders over £30 (£4.99 otherwise) and takes up to 3 working days. Simply let us know what you are looking for throughout the store and we will get back in touch to complete your order.